Update link to video
https://vimeo.com/471613500
Join for one or both Up-Leveling Programs focusing on Up-Leveling your mind/body/spirit with high vibe multi-layer Assisting Frequencies and gifts from Gaia.

This Up-Leveling will address clearing your human vessel to prepare for the intense transformation and healing that will unfold in December for all of humanity and our planet. Each person will experience this program differently based on your life lessons, traumas and beliefs....plus what you intend to receive during these programs will guide your outcome as well.
What you can expect from these programs:

-Purge of mind/body/spirit of that which no longer serves you

-Cellular and whole body healing

-Addressing limited beliefs, patterns and traumas

There is 3 ways to join:
21 day Program ONLY is $77
December Program ONLY is $297 + 9.50= $306.50
21 day Program + December Program is $349+11= $360
(includes $25 discount)
**Any program over $99 includes processing fee which varies based on cost of program.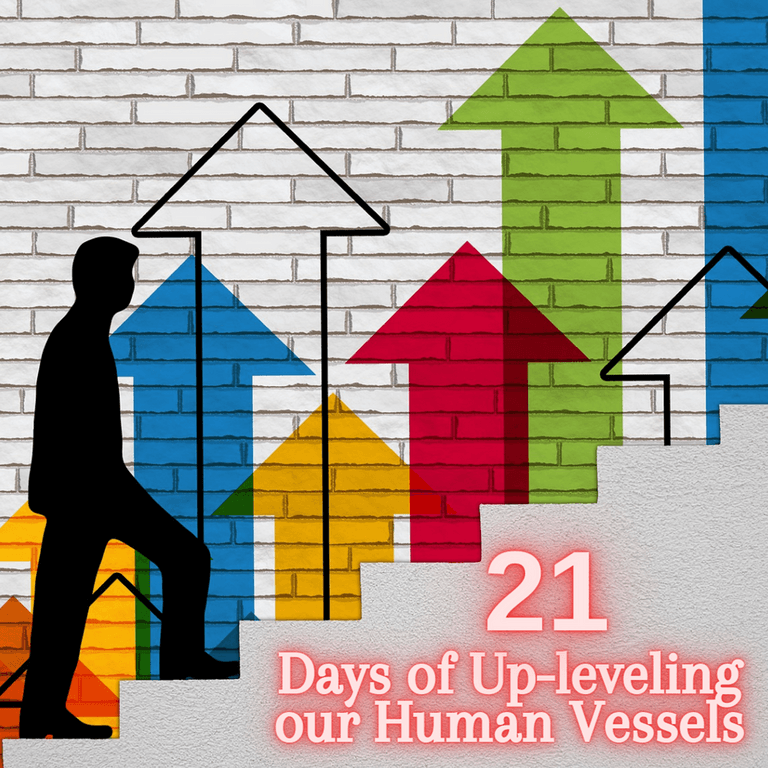 21 Days of Up-Leveling our Human Vessel
November 2020
✨November's program will consist of a 21 Day daily program starting November 1-21st, via Zoom utilizing 4 specific categories of the Anahata Codes that will focus in on a multi-layer approach to provide the shifting of old beliefs patterns that have been misguiding your life and left you spinning in the same traumas. Each week will shift into a different category which will in turn reveal more and more about what you have been holding onto so you have the choice to surrender and release all that no longer is serving your life and future.

After the Live, you will be emailed your daily lesson which will include a video, information on the code and some soul work to reflect on what the daily code brought up for you.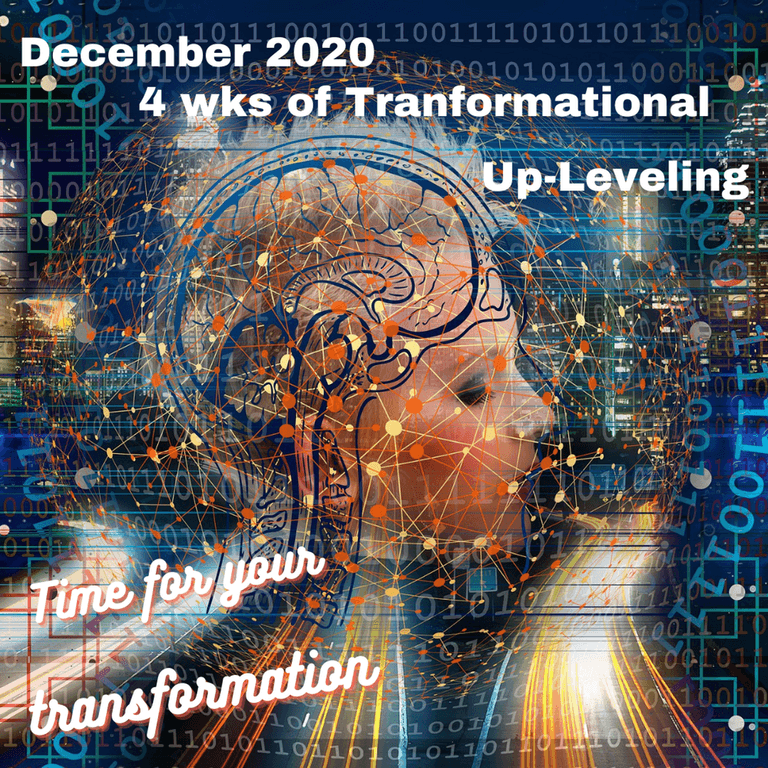 Transformational Up-Leveling
December 2020
✨December's program takes the Up-Leveling in a much deeper layer of your healing. As December has many powerful portal days and other Galactic Events that will be setting the stage to raise the level of consciousness of humanity and our planet. Each person will experience this on a different level, so no two will experience this month as another as we each have different roles in humanity and Gaia's transformation. We will be taking advantage of this heightened level of assisting energies to work on letting go that which no longer serves us. We will be transcending into the crystalline matrix and our new realm of existence in the higher dimensions. This up-leveling will be asking you to step into a brand new role and way of living that our souls have never reached before.

We will meet weekly via Zoom starting the 1st week of December and run for 4 weeks, for a session that will be at minimum 1 hr each week. It could last longer based on the healing session.

Each week I will utilize the Anahata Codes, and a Light guardian that will be blended into a healing journey session to offer support and guidance to you. Each week will build upon the previous to address the layers of traumas or limiting beliefs to allow for a much gentler surrender and release.
Are you ready for this brand new stage of expansion….
that's already started to unfold during 2020?

It's just going to reach a whole new level in December and the years to come!

Past Events- Many available to purchase on replay

~Earlier 2020 Events~
This was a PAID program I ran LIVE in March 2020

Anyone can take the journey at any time as all is hosted within the program's private FB group that you will be invited to once payment received. All is contained in a self-learning Units format.

Join me on a 21 day journey utilizing the Assisting frequencies of Anahata Codes to assist you in Establishing a Solid Personal Foundation.

Enjoy the 21 Day Journey for just $77
Valued at over $1300 for codes and coaching.
Ready to join on this journey....click here to pay and I will be in touch soon and get you added to the private program group.
It's a great way to get this new decade off on a stable supportive note. When we lack a solid personal foundation we might experience issues with trusting oneself or others, making decisions, stepping outside of your comfort zone, starting new things and much more!

What you'll gain by allowing yourself to align with each daily Assisting Frequencies:

❇ Clarity where you're blocking yourself
❇ Understanding more about yourself
❇ Release of hidden blocks
❇ Cellular healing
❇ Release of triggering emotions

Each participant will utilize and integrate each assisting frequency on different levels leading to unique outcomes for each participant based on what your soul is most in need of to assist with establishing your solid foundation. When we acknowledge ourselves, allowing the process of understanding ourselves fully, we can begin to grasp the answers to the "why's" of our behaviors, beliefs and patterns that keep us stuck and spinning our wheels getting no where. Through this process, it allows us to fully trust ourselves and our individual healing and personal journeys.

Anahata Codes provide access to assisting frequencies already in the state of reality you wish to resonate with in order for your body to ascend into a place of balance and healing today by bathing your cells in the vibration of the intelligence of things which have information your body will use to balance. Turning to nature for this perfection in the form of assisting Crystal frequencies, Totem frequencies, Flower Essences, Essential Oils, Trees, and even Meridian frequencies were part of the Divine download given to its creator, which she continues to receive. Sit quietly in nature- it is healing. Resonate with nature, and you return to wholeness. The fear layers fall away and reveal your true self. A being of light and love.

This program will be held in a sacred container in a private Facebook group where the daily code video will be shared giving more information regarding the assistance that arose for each day. Each day there will be some soul work to do on your own to dig into what the daily assisting frequency is mirroring to you about your life. You don't have to join live, all will be within the group when you're ready.

*This program leads into a two month program that builds upon your foundation setting to build strength within yourself so that trusting yourself comes naturally than shaky.

**The additional 2 month program is a separate fee. Details will be shared before the 21 days are complete.
**International Purchases, please contact me for link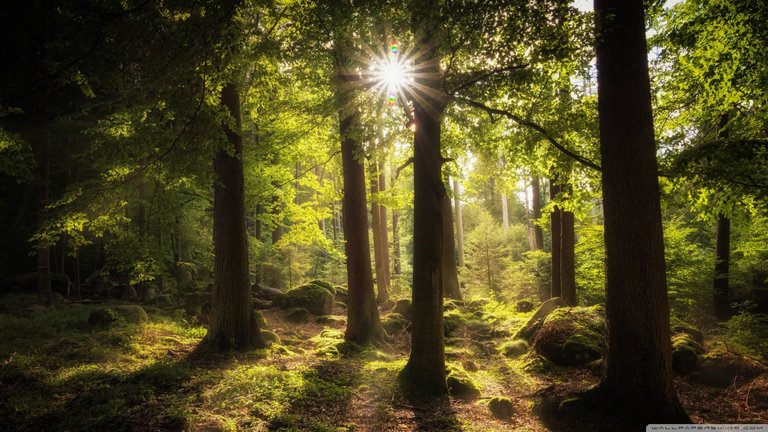 Trusting Our Vibes Monthly Group Program
https://www.paypal.com/webapps/hermes?token=24U75188RA240335D&useraction=commit&wpsFlowRedirectToXorouterSkipHermesStartTime=1694669879046&mfid=1694669878792_f794922c897e1
Join me for Replay of a Monthly 4 week journey into the Anahata Codes amazing assisting frequencies as we allow the synchronicities of the codes support to assist you in Trusting Yourself to take back full control of your life and create the life you have always dreamed of.
We will be working on dismantling fear programs and limiting beliefs and much more!
Program ran monthly from April-July 2020 and September 2020

Please indicate which month(s) you are interested in receiving. Each month 4wk replay costs $97

1. April/May
2. June
3. Sept

July was only a 2 wk program, I will gift you July if you purchase at minimum of 2 months of replays.

If you purchase all 3 months, I will give you a discount $20 off and you will still be gifted the July replay.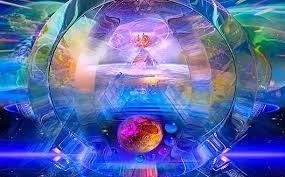 Galactic Gateway Replays
2018
Join me as we transverse the final 3 Galactic Energy Gateways of 2018.
The final gateways are on * 11/29 which is the final 11:11:11 Gateway * 12/12 which is the 12:12 portal * 12/21 which is the Winter/Summer Solstice.

You'll be guided on a journey with the dragons, fairies and angels to activate within... - Crystalline Diamond Light Codes - Light Language frequencies.
Each call you'll receive a Arcturian Light Healing Activation in addition to all the downloads!
11/11 & 11/29 - You'll receive the Inner fire Activation which ignites the fire within to assist with manifesting your best life!

12/12- You'll receive the Money Activation which works on deleting and removing anything standing in way of abundance

12/21- You'll receive the DNA Activation which awakens your other 10 dormant DNA strains.

You'll be assisted by the Arcturians for any healing you are in need of, clearings of any energetic debris, removal of vows, oaths, agreements that have been holding you in victim consciousness, bondage, trauma/drama, ancestral traumas and more. After receiving these downloads and activation's, your energy field and aura will be much clearer and ready to create a new stage of your life that's coming from a state of empowerment, strength and personal power.

You'll energetically influence those around you as well consciously or unconsciously for their betterment if their souls are ready to receive.

These journeys will assist with clearing and purging any final energetic, emotional and physical debris from 2018 and before that are No Longer serving your life... before entering 2019.

Even if all of this doesn't make sense to you but it speaks to you....then your soul is letting you know you are ready to receive and I look forward to having you join me for this especially potent event!!

You will be directed to a page with the login info after you register with payment, please save that info. Email will be sent day before event with login and reminder. REPLAY will be emailed to all those who register. Ready to join, click on Tickets to visit my Web Store and get signed up. Recording provided and will be for sale after each call under DIGITAL GOODS
Buy the replays separately or all 3
as each call builds upon the other to further expand your consciousness and
evolve you into your Soul Power.

11.11.11/11.29.18 call $11.11
12.12 call $25
12.21 call $25

Get all 3 in a package for $61.11


11:11:11 Galactic Gateway Activation Event on Replay
$11.11 to join the event
I am excited to be facilitating this 11:11:11 Galactic Gateway and Light Code Activation on November 11, 2018 Starting at 10:55 am EST via zoom !!

Come take a journey with the Arcturians and Dragons while receiving the Galactic Light Codes Activation, Clearing and Healing.

I will be broadcasting a special Anahata Code during our journey to further clear away anything blocking you from receiving these Light Codes, Activation's and Healing.

Then another Anahata Code to further assist you in activating the Downloads and Activation's within your own Merkaba (personal Light Body withing your heart) so that you can begin to put all into action that you have received <3

Even if all of this doesn't make sense to you but it speaks to you....then your soul is letting you know you are ready to receive and I look forward to having you join me for this especially potent event!!
Programs
$11.11 to join the event
This is a past program and will make announcement if/when doing a Group 7 Day Transformation in 2020.
~ 7 Day Transformation ~

April 2 - 8, 2018 &
August 19 - 25, 2018
Video talking about the upcoming program.
This browser does not support the HTML5 video element.
Ready for a fresh start......craving balance once more?
During the Winter months we go into hibernation and put huge shifts on hold to reserve our energy. We also aren't connecting with nature like previous months and our energy centers start to become stagnant. Spring is the best time of year to purge out the old from the previous astrological year as we are starting in a fresh new astro year and starting to see the evidence of the seeds we have been sowing over the previous months.
Utilizing the Anahata Codes, a Bio-Diverse Healing Modality, each day we blast through old limiting belief systems and programs to clear the way for real transformation to unfold for your highest good!
In addition to utilizing the Anahata Codes, I utilize the
following to assist you:
Empowered Energetics
Arcturian Light Healing
Light Language
Light Code Downloads/Activation's
Oracle Readings
Dragon Journeys
Sound Healing
Essential Oils
Each personal or group transformation is unique in it's own way based on what's needed from the client(s).
Two ways to join in on these Deep Dive Transformations is:
1:1 Personal Transformation
Group Transformation
Two time frames to pick from to assist:
3 weeks

6 weeks
~ Group Transformation ~
Tho this is a group transformation, you will still get some individualized attention within the daily group calls and at the end of the program.

Private messaging connection is part of the program to address your needs in privacy away from other group members.

You will join me daily in a private Facebook Group to go deeper into chosen themes that might be holding you back from moving forward or into your excellence.

Anahata Codes provide access to assisting frequencies that already exist but maybe just not in your reality. In utilizing the codes, you are giving your higher self the ability to resonate with the Assisting Frequencies to assist in bringing your Mind, Body and Spirit back into balance as the vibration of your chosen frequency works it's magic to assist you in whatever form is for your highest good.

Each day will have a different theme which I will utilize the Anahata Codes to find an assisting frequency for the group. Each day I will post a LIVE video to reveal the code, give you more information on why it was chosen and install the code.

** It's to your advantage to be fully present and active in the personal or group calls to get the full support you signed up/paid for.

Tho, If you can't join live, you can watch anytime (even months later), plus you get support in the Facebook Group during the transformation (ONLY in the time frame of the transformation in the following 2 weeks after completing the Live program as you intergrate).

At the end of the Transformation you will receive you own personal Assisting Frequency to assist you with maintaining the transformation by keeping your ego mind from attempting to shift you back to your previous state.
~ Personal Transformation~
Includes all the above but in a private 1 on 1 setting which allows for more assistance than you will receive in a group setting. You will receive you own private fb group to keep all your session videos, files and correspondence from me.

All calls are recorded and posted in the groups for the transformations. At NO time is any of the recordings, postings, calls, healing, etc from your program to be shared with others. If someone would like to participate or join, please direct them to the purchase page to join. Thank you
Group Transformation
Price subject to change
3 weeks $199
6 weeks $399

1 on 1 Transformation
3 weeks $299
6 weeks $599
BONUS: Special offer to the first 5 people to sign or Group Events
Group Destiny Re-write- energy session that is intended to clear all the energies, programming, limiting thoughts/beliefs, agendas, and patterns that have led you to the point you are right now.
It's like a tidal wave of energy washing everything clean for a fresh start which will be a great way to start the 7 day Transformation!