Intuitive Psychic Services
Bridge Between Your Soul and the Cosmos
Have questions about your life in general or the direction you are headed?

So often we have those burning questions that we would love some insights into or some simple guidance so you can move forward.
Come and allow the wisdom brought forth to bring you the clarity you are seeking.

I actually don't need to know your questions nor story, all I need is your permission to communicate with your Guides and Higher Beings of Light to bring forth the guidance your soul is ready to integrate.

Most people resonate with the Oracle or Angel cards which are very gentle in the messages they convey to the seeker. The messages can come as confirmations or that final nudge you needed. They can be worked with frequently for guidance but shouldn't be your crutch between listening to your own intuition.

Like I always tell my clients, none of the information shared is set in stone, it's all based on the very moment in time. And the next step is all based on your thoughts, actions and words you choose to live YOUR life by. Take what resonates with you that was shared, some might make sense and other information shared might totally feel off but later will come into play when you are fully ready.

Don't allow a reading to be heavy and serious, they are meant to be fun and information for your personal growth!

Many times, I don't consult the book as the message from spirit is pretty clear. Often I will pass on the spirit guidance first then read what the book has to say about each card or vice versa. Then at the end I give any final thoughts, wisdom and guidance spirit has to share beyond what the cards revealed

Come to the reading with a open mind and heart allowing the rest to unfold
in Divine Timing with Grace and Ease
I'm here in this lifetime to assist humanity reach their greatest, most authentic version of themselves while living their Truth....Shining their radiant Light to help evolve the collective, Mother Earth and the Universe.
Give me your hand, as it will be my great honor to be your guide where I will walk along side you as you embrace your soul's true essence. I will guide you how to go within to seek the answers to your own truths so that you can address, heal and release your core wounds that are limiting your standing in your authentic truth, light and power. When we can shed and strip away the things limiting your truths then that's when you shine....

I offer a very unique healing experience that you might not experience with other practitioners that works to empower you to Live, Speak and BE your Truth!

If I resonate with you and you'd like to learn more, please be in touch and read my About Us page, as I would love to explore how I can be of service for you. I look forward to hearing from you.

When you enter through the doors of
Healing Hands Holistic Therapies,
you will feel an immediate sense of calm and serene which will follow
you home in your state of relaxation.
Freeing yourself from your ego and allowing your guides to pass on messages to your via a Spirit Channel can allow a true transformation to occur as you are receiving the message of your soul and higher self.
~ Sarah Otis ~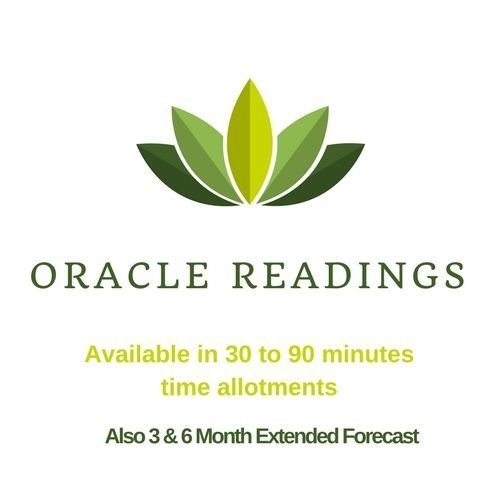 Oracle Readings
Messages from your Higher Self & Guides
Reading are unique for each person
depending on what I feel you need, to bring you the clarity you are seeking.

Themes can include:
Past, Present, Future
Challenges, Clarity, Support
Relationships, Business, Life
Or Guidance Directed by your Higher Self & Spirit
The longer reading is perfect to address multiple question/concerns from multiple card decks.
Plus get even more time to receive
channeled messages from Spirit.

When you book we will have a discussion of your current interest to gain insights. I will tune into your energy to see which spreads will help provide you your insights and allow you to choose which resonates with you best.
.............

Extended Forecast Readings for life, love, relationships, business & more....

BUY GIFT CERTIFICATES
30 min $65
60 min $125
75 min $150
90 min $175
.............
Future Timeline Readings

3 month $125
6 month $250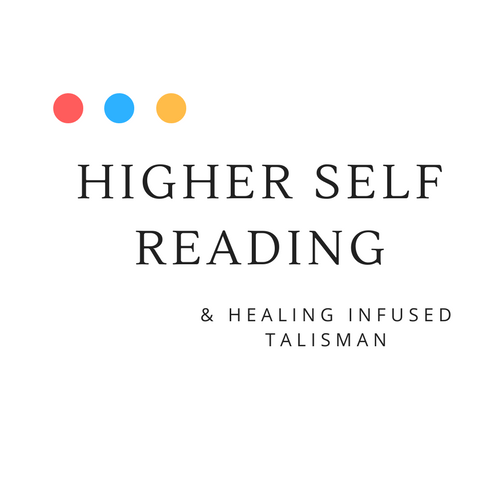 Higher Self Reading
Your Higher Self is the real you that most never get to chat with due to our ego minds getting in the way. Normally how you know you are getting info from your higher self, if you get immediate answers to questions or feel a hunch you know something but just not sure how you know it. This is your inner guidance attempting to pass on messages to you.
The Higher Self reading is a great way to bring forth the messages about your purpose and mission and gives you insights into how to get focused on this while bypassing your ego mind getting in the way to keep you from living the life you are meant to be living.
This is a lengthy printed reading that comes with a infused healing talisman in the form of a necklace that holds the messages from your reading with the extra boost of color and crystal therapy as well as numerology sequences that all give a even deeper interpretation of what your Higher Self was conveying that you can use as a healing tool in meditation or wear around your neck to help keep your energy clear and energized.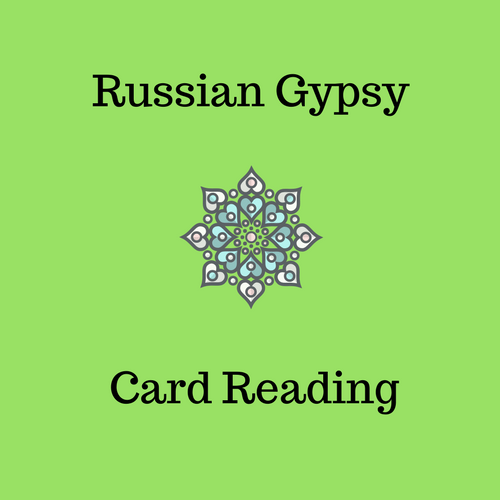 Russian Gypsy Card Reading
The Gypsy Cards go much deeper and take
much more time to do. You can come
with a question or allow the cards to show
you what you need to be shown that you
are ready for.
The cards are laid down
in 5 rows/5 across. As the cards are
laid down, images are created which
are your messages from spirit.
Although these readings can become
intense for some, they reveal such
profound wisdom from the past, present
and future that can really help you in your everyday life.

The book meanings of your matches along with spirit guidance will be shared.
** Readings over a hour $25 per each
additional 15 minutes **
Gypsy Reading - 1hr $125
Gypsy + Angel - 80 min $150
Reading

All reading cost are per hour, $25 for each additional
15 minutes

I've know Sarah as a friend and colleague for many years. What I have observed is her dedication to her field and continual development over the past decade. I have always found her work very accurate and intuitive.
Recently I had a Gypsy Card reading and session with Sarah. At the time of the reading it did not resonate or make enough sense to me to make any connections. To my surprise within about 2 months it came to full fruition. I think part of me was hoping she would be wrong because it wasn't results I wanted to hear. I have to testify to her accuracy. There was also guidance in the reading for the situation as it occurred which helped me manage through it. It was a very powerful experience with positive results.
2017
Joy Behymer - Writer and Massage Business Owner
Sarah is a genuine, loving soul! Healing and light are her true calling. Her one card reading with the extra message from Spirit was spot on and resonated deeply with things I had been feeling, but doubting. Thank you Sarah for your gift.
2017
Catherine Swanz Glastal, Reiki Practitioner, USA
January 2018
I have previously had card readings via Sarah Otis' free service. These were totally spot on, despite her knowing nothing about my challenges at that time.
It was not surprising then, that on my now having a MAJOR decision to make, I should be guided to Sarah for a private reading.
And Oh my goodness, my higher guidance was again SPOT ON.
Sarah asked me NOT to tell her about my 'issue' before she chose the cards, as she felt this would cloud the cards and that the 'story' would develop during the reading.
To say that I am blown away by her intuitive ability and the accuracy of her reading, would be to minimize the serious gift which she brings to the table. The cards, and her insight, enabled me to make the decision I needed to make very quickly. I had 2 options in my decision, and the cards clearly showed the way forward. Not only that, once she explained the cards, it was such a relief...!!!!
I guess we all know deep inside what the answers are, Sarah just helped that come to the surface.
What an amazing experience!
Sarah was kind and patient, as well as VERY knowledgeable. She took her time with the reading, and I never felt that she was rushing her explanations or my understanding.
I would unreservedly recommend Sarah Otis to anyone who is in my situation. This was, as I said, a major decision I had to make, and today, I feel more than relieved that the I could make the decision that feels 100% right for me.
Thank you so much Sarah.....
Julia Whitt, Physio/Acupuncturist, Body & Emotion Code Practitioner, Healer, Johannesburg S Africa
Sarah did a one card reading for me in February 2017
What impressed me most is the love and support that came through in the spirit message apart from an intense intuitive knowledge of my current ongoing struggles. It was very uplifting to read and receive the messages and I was very surprised about the depth they offered to me. Sarah does excellent at non judgemental review and useful hints how to deal with the challenges at hand without creating attachment whatsoever. I highly recommend her for her wonderful way to help compassionately and thoroughly.
I have been actively engaged in the spiritual path for more than 25 y. and am convinced that Sarah's review has put me in touch with tools and support that I did not have access to prior. Thank you, thank you, thank you!"
"Once again my reading was spot on! Though Sarah is half a world away from me, she energetically connects intensely with her clients! The spiritual guidance brings so much unconditional love and understanding to my difficult situation that I am overwhelmed to feel this much positive support. Thank you, thank you, thank you!

I cannot recommend her enough if you want to further your views on the ongoing support that is available for you!!
It was deeply surprising and has opened up insights that I never even realized was really there within me! I can feel my awareness of my spirit guides presence by my side stronger!! it was so helpful and something substantial to work with... thank you to Sarah xo
2017

The reading hit directly at a topic very valid for my current situation. The insights and recommendations were accurate and made me consider the situation without the sugar coating of illusions - I did need a slight kick and I got it and am happy with the wording that Sarah used to make me turn my eyes in the right direction.
2017
Milena Karakasheva', Bulgaria
Sarah is such a divine soul. Her card reading was divinely inspired and completely resonated with my soul path at this time. It was a perfect confirmation of what I needed to journey forward into my highest good. I would highly recommend her insight and guidance along your journey. It will open doors of possibilities and opportunity to grow deeper into this amazing journey. I adore her page, energy, and offers as I'm sure you will too!
2017
Chameice Daniels, Natural Intuitive & Channel of the Divine, Idaho USA