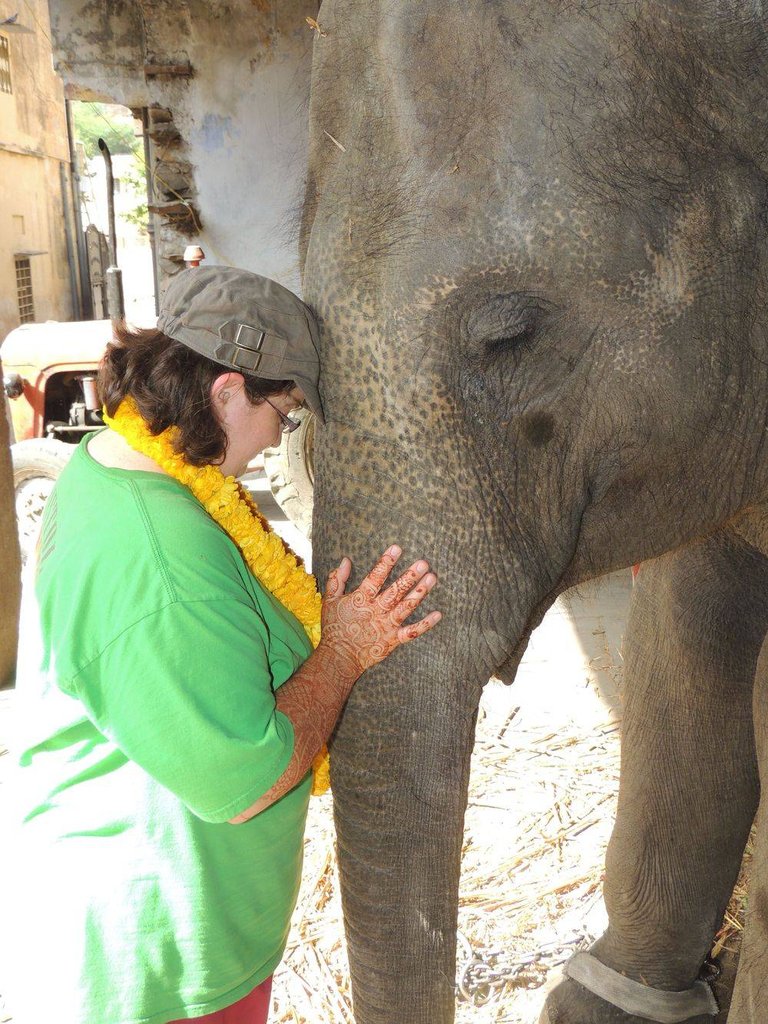 Let me introduce myself to you, Hello my name is Sarah Otis.
I am the Visionary of Healing Hands Holistic Therapies and I am glad you found me!
Although I have been in the massage field since 1999, my dream for a therapeutic
practice was created in early 2003. After eleven years in private practice solely offering Medical Massage Therapy,

I decided to incorporate more Energy-Based Therapies to further encompass the fully Holistic approach to my clients well-being.

Since my return in 2016 I have added Spiritual Coaching, Oracle Readings, Anahata Codes and some new distant healing modalities to my list of services.

The past couple years have brought many exciting changes and a whole new location that took me away from the region and then brought me back.

As I evolve personally so does my professional life. I look forward to blending even more of my personal gifts and abilities to best facilitate your personal healing so that you can bring balance to your body, mind and spirit once more.
I am a Soul & Cosmic Connection Alchemist who uses the wisdom and knowledge gained through my vast array of life experiences-traumas-tragedies-challenges, my deep connection with the cosmos, galaxies and other lifeforms, field specific training's and 16 years Holistic Massage Therapy Practice to guide others to dig deep within themselves to the core reasons for their blocks and limitations.

All my work is done from a place of unconditional love so you feel safe to dive into this raw and vulnerable soul healing work. Although I have retired from the massage aspect of my business after 15 years, to allow me to take my business in a whole new direction offering energy healing modalities, Cranial Sacral Healing, Sound Healing and much more!

I have been sharing my wisdom and knowledge of holistic healing, alternative medicine, massage and much more for almost 20 years. I retired from doing massage therapy in 2014 after 15 years of providing medical massage therapy and took a 2 year sabbatical doing volunteer/humanitarian work in India, Nepal and Thailand where my life completely transformed and various experiences and events propelled me forward into a nose dive into my core wounds that were holding me back from standing in my light while being a beautiful authentic version of myself. It's not that I wasn't authentic before, I wasn't shining my light as brightly as I could, not fully standing within my power and standing strong within my truths of who I am.

I was afraid and allowed my fears to create challenges so that I could learn more about who I truly was when I am standing in my light, truth and power! This transformational trip ignited my souls flame once more and gave me no choice but to 'show up' and take my souls purpose by the reins and do the beautiful work I am here to do.....

Since my return I have continued to come out of my state of complete solitude that allowed for my personal healing to unfold and completion of my personal energetic crystalline transformation.

I am stepping into a new role to share all these wonderful energetic downloads I have been honored to be given during my time living in the breathtakingly beautiful and POWERFUL Himalayan Mtns of India to help others transform their lives like I have my own.

I have and always will lead my life by example and be a
source of inspiration for others!
"As each drop of loving, compassionate kindness I put out into the world ripples in a million different directions to continue the phenomenal healing that humanity needs while encouraging you to Give in Kind creating even more ripples.....we each play a finite role in creating the change we all wish to see and
THRIVE IN!!"
~ Sarah Otis
Give me your hand, as it will be my great honor to be your guide where I will walk along side you as you embrace your soul's true essence. I will guide you to how to go within to seek the answers to your own truths so that you can address, heal and release your core wounds that are limiting your standing in your authentic truth, light and power. When we can shed and strip away the things limiting your truths then that's when you shine....

If I resonate with you and you'd like to learn more, please be in touch as I would love to explore how I can be of service for you. Please message, email or phone me. I am looking forward to hearing from you.

My Story
I've blossomed more and more into whom I am here to be with each new challenge
"I believe that one won't experience the true 'whole body' effects of a healing session if they don't let their body minus the ego fully benefit from the experience."
~ Sarah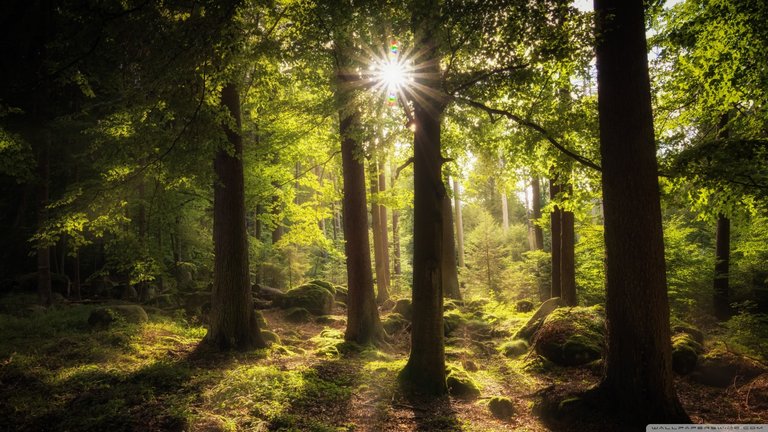 My callings was my guide...
I first became interested in the massage therapy field after suffering since my teenage years with many debilitating health disorders. For years I never got any answers or help from the medical world, other than, "it's all in your head" Which it truly wasn't. It took Alternative Care Practitioner's to finally listen and assist me to gain back a more normal state of health and well-being. Basically all of these so called health challenges that the doctors claimed I had, were caused by stuffed emotions and traumas my soul had experienced in this lifetime, previous lifetimes or from my ancestral lineage. It wasn't until I sought out the help of the Alternative Care Field plus my becoming a Medical Massage Therapist that I truly realized, learned about and understood what was really going on and has become my mission with my practice is to address stress, traumas and emotions with my clients to get to the root cause of their challenges that no one has seemed to be able to address, just simply bury in a haze of masking the deep issues. Once I took back my own power that I was freely giving away to so many, I knew then, that my true calling was to be a transformational healer and teacher and put to use the gifts I always had but didn't understand until I was ill. I use the years of knowledge I have obtained from my own personal health and life struggles to help those who have and are suffering the same debilitating disorders as myself. And wanted to let them know there is hope and help out there for them also.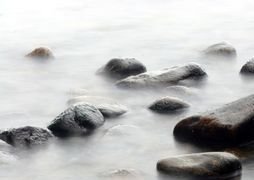 Wisdom unfolding...
My own journey will never end, it will only evolve with all my new knowledge and experiences. I feel using the lighter and softer approach to the body allows the body to let go with ease. Each person's entire body (cells, tissues, molecules) are already under so much stress, why add more stress and expect a release? Many times there are energy blocks that need to be removed and once removed ,the tissues can relax on their own. I share my spiritual journey and talents with each and every person who comes for a massage and/or bodywork by using the gifts that I have obtained to improve their lives and health.
Fulfilling my calling & purpose...
Let me use my years of knowledge and experience in the field along with all the wisdom I have gained through my own personal struggles/challenges and cosmic connections to help you with your current physical issues or limitations.

I take the time to fully listen to you and your issues so I can get a better understanding of what you and your body needs or is wanting. Sometimes your body wants something that you aren't aware of and my intuition allows me to hear these messages.

I offer healing therapies for the person and/or spirits highest good. I focus on the body as a whole. I work with clients suffering with ascension issues/conditions, pain disorders, acute & chronic injuries and many other challenges.
Some view from my time abroad finding my truth living my passion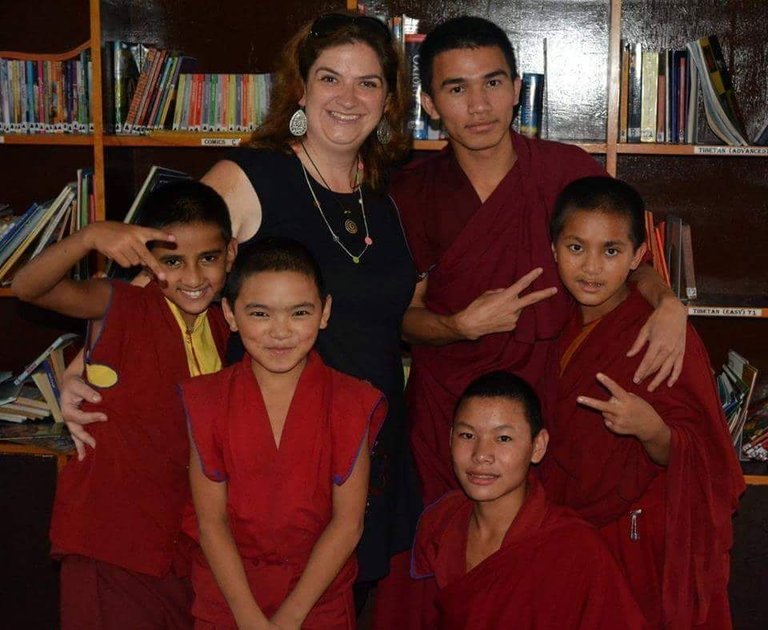 Some of my students ar Bir Gompa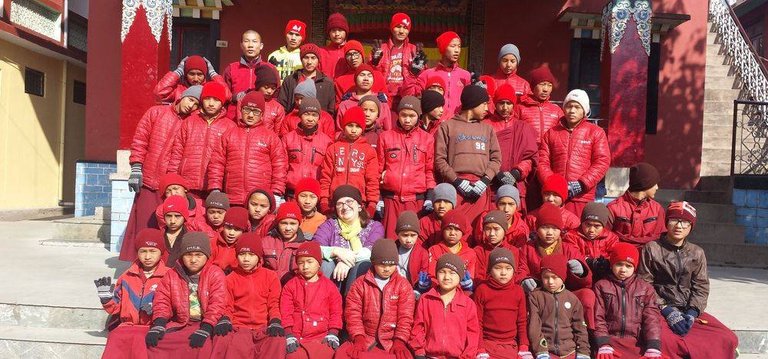 Group photo with almost all my morning monastery students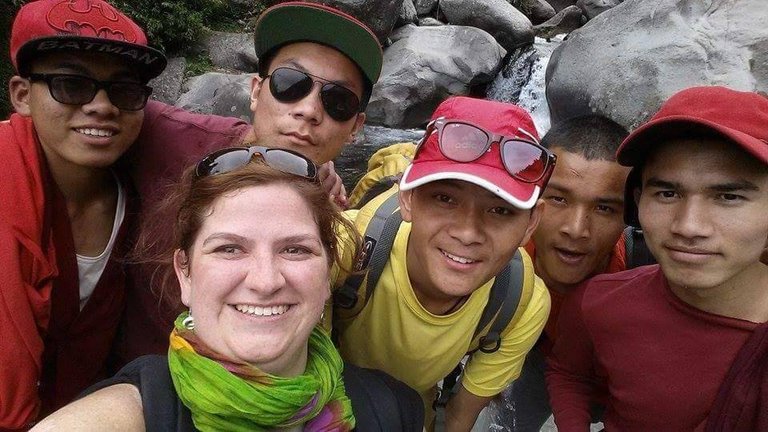 Science Class Excursion with my students looking for minerals and fossils up in the river beds of the Himalayan Mountains were the water is so clean and pure!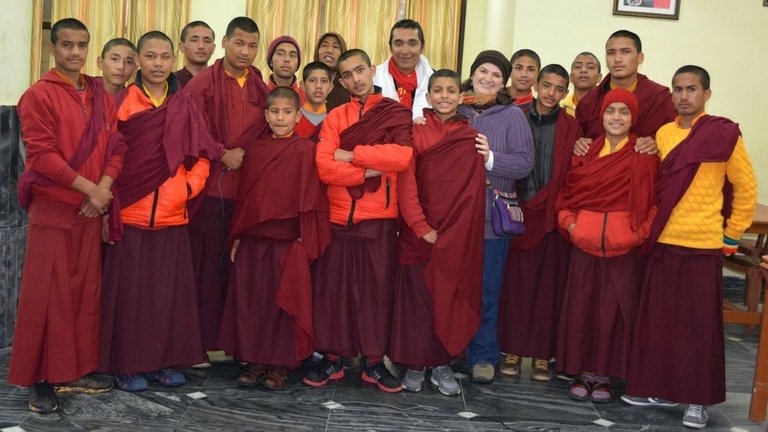 Evening Monastery students with fellow volunteer who was assisting the monks with their medical needs.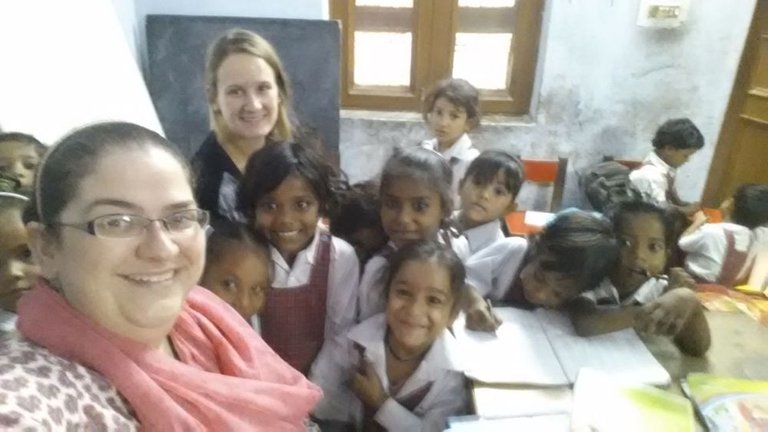 Students at Orphanage in Delhi, India were fellow volunteer and I were teaching these happy, happy kids!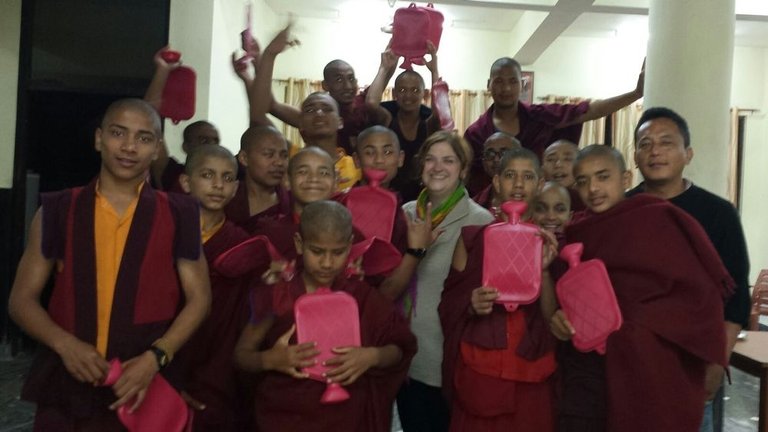 Sharing the hot water bottles that my family donated and shipped to all my students to help keep them warm during the winter.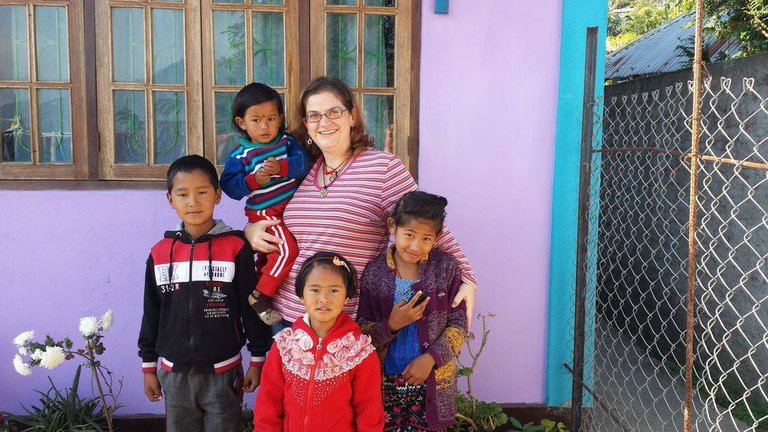 One of my monk friends, family was hosting me while I was traveling in the state of West Benegal India to say goodbye to some of my students who were gone for an extended puja. The kiddos were so much fun to hang out with and explore their region. They taught me so much!!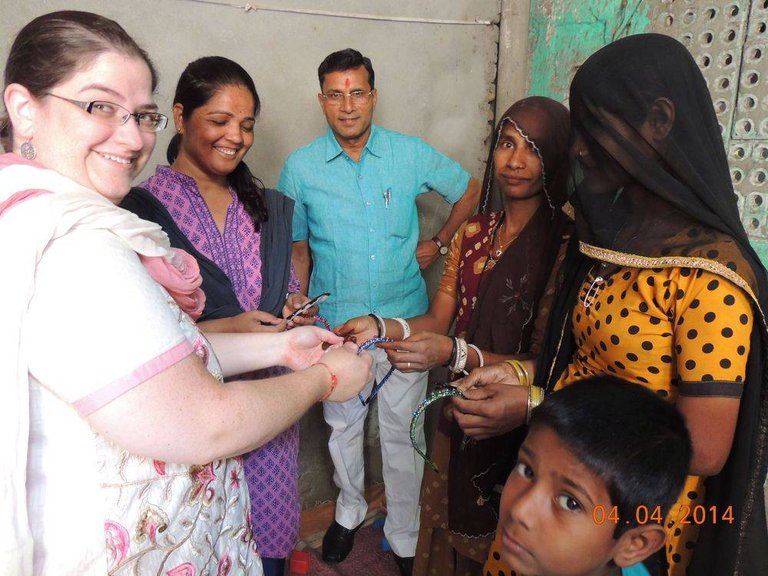 Sharing food, personal care items and gifts with families living in the slums of Jaipur, India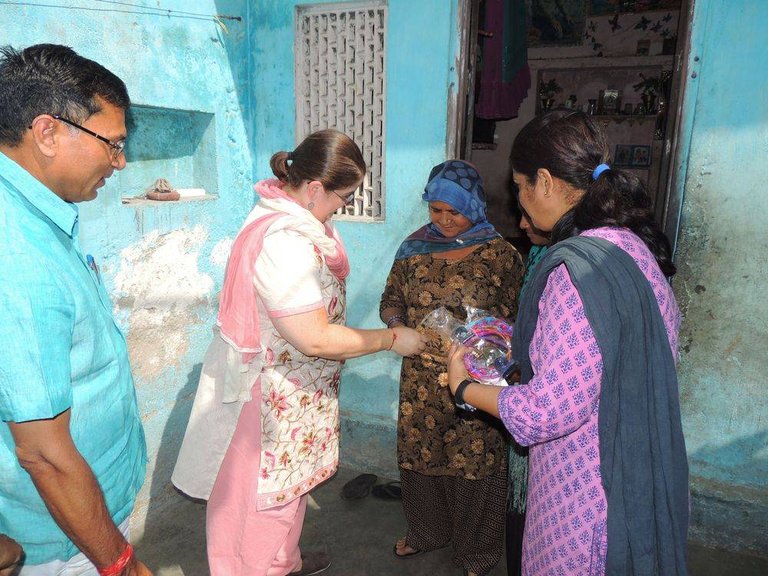 Sharing food, personal care items and gifts with families living in the slums of Jaipur, India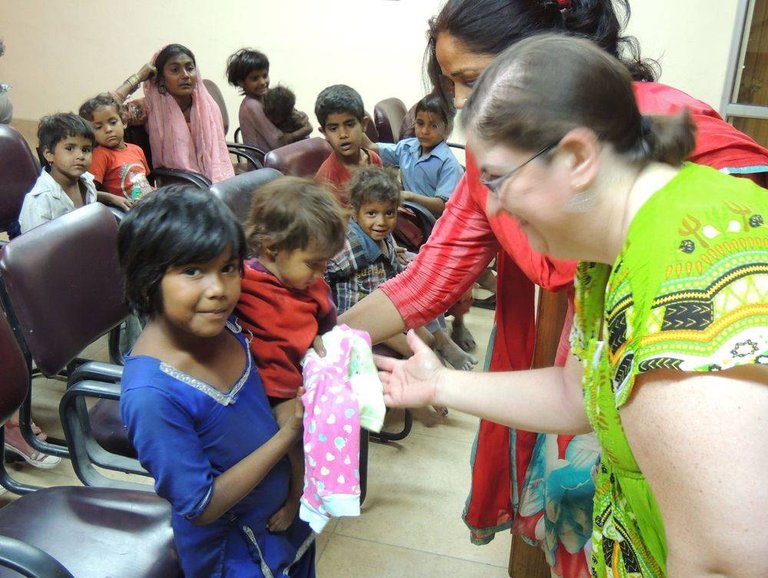 Sharing food, personal care items, toys, crafts, school materials and gifts with some of the children living in the slums of Jaipur, India. I personally brought 3 - 30gallon plastic totes of donated clothing, toys, crafts, school materials, donated by friends, family and community members back in the US over 6 months prior to leaving for my volunteer trip.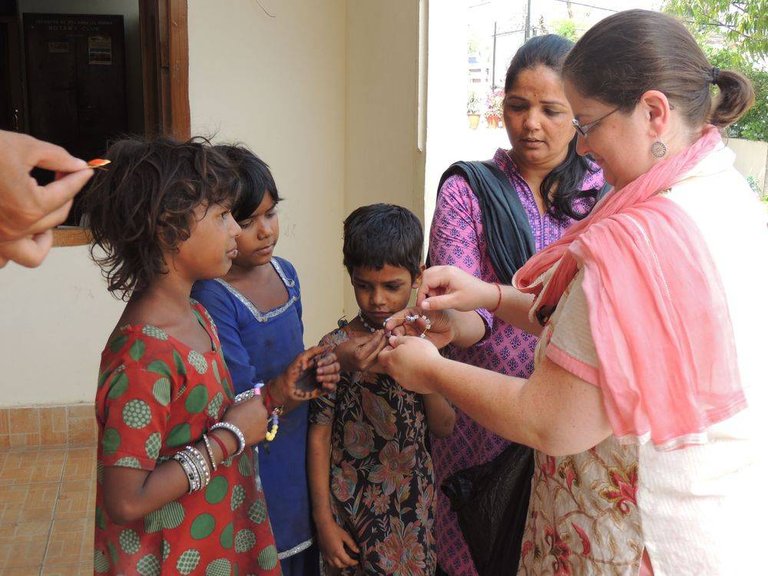 Sharing food, personal care items, toys, crafts, school materials and gifts with some of the children living in the slums of Jaipur, India. I personally brought 3 - 30gallon plastic totes of donated clothing, toys, crafts, school materials, donated by friends, family and community members back in the US over 6 months prior to leaving for my volunteer trip.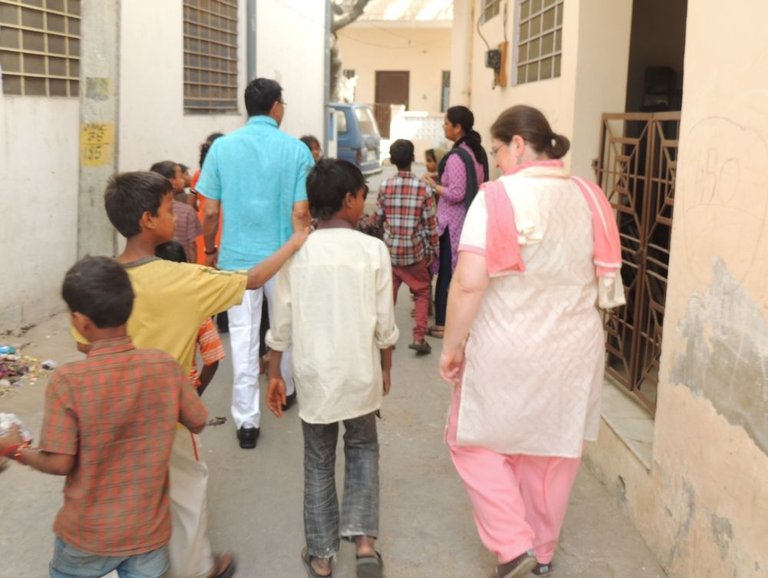 Some of the community center children who live in the Slums of Jaipur were making sure I safely got back to the center after sharing our goodies with their families and neighbors.
Professional Licensures
Certified Anahata Codes Practitioner (CACP)
Virginia Licensed Massage Therapist #19006974
Retired Tennessee Licensed Massage Therapist #2880
Retired Nationally Certified Massage Therapist #297404-00

Retired Professional Member of the American Massage Therapy Association after 15 years of membership

Retired Volunteer with Southwest Virginia Medical Reserve Corps